Paintings and live model drawing
Portrait and model painting and drawing. Digital and traditional media (airbrush, pencil, acrylics)
Paintings and live model drawing
I love doing portraits, I do both traditional airbrush painting as well as digital art in Painter and Photoshop.
I try to keep an artistic balance between (photo-)realism and artistic flavour.
I also do live model and portrait drawing in pencil and other media.
I always try to capture the essence of the person I am drawing or painting.
The detail below gives you an idea of the hyperrealistic quality of the painting. I work a lot on the textures with many layers of "digital paint" to get this realistic skin. This painting took me almost 30 hours to paint from scratch. In the following images you can look at some early stages.
Zoom in on the complete painting in detail on my website:
http://www.aeronaut.be/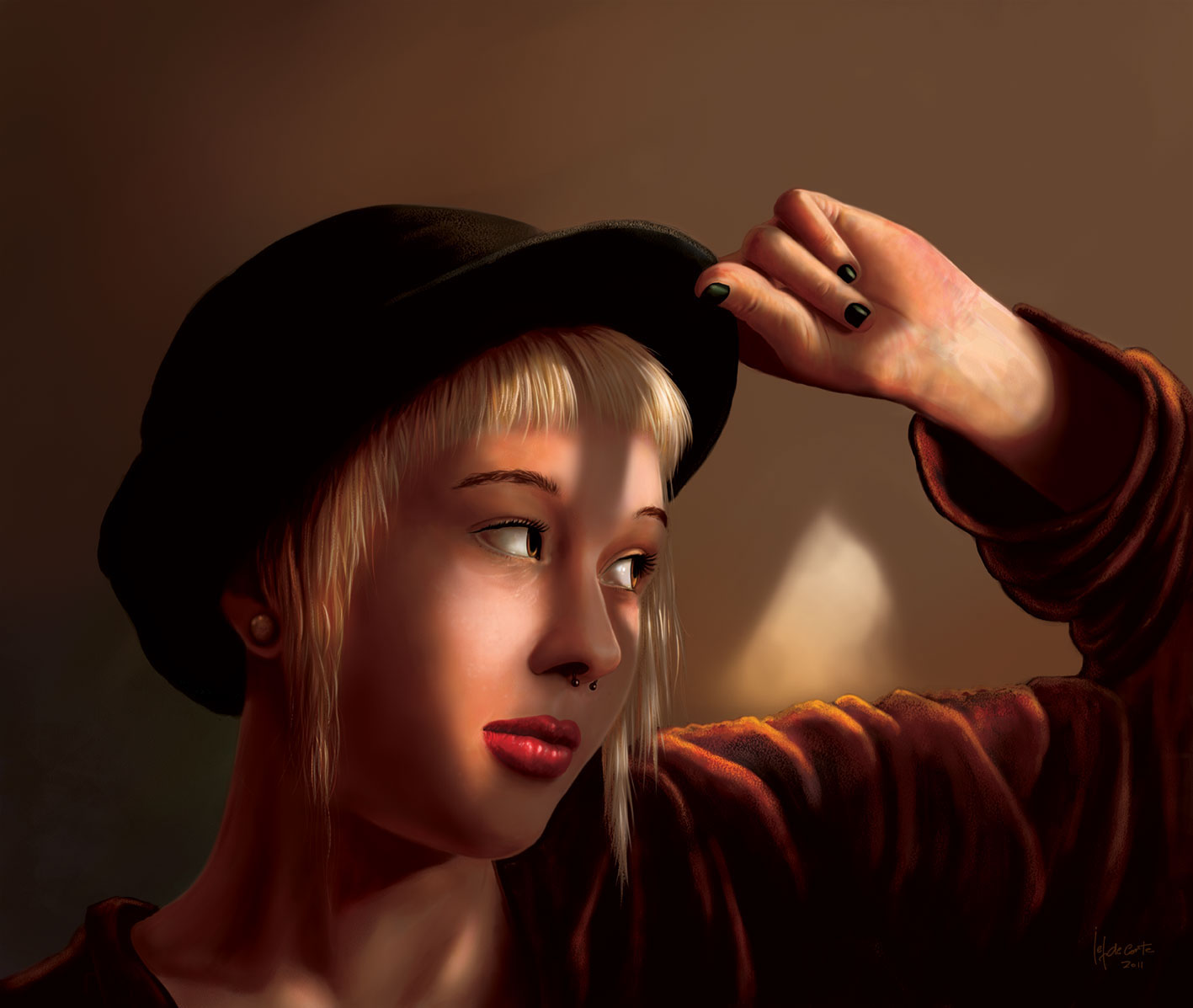 Below some pencil studies, live model drawing.